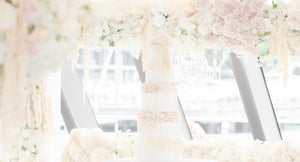 Creating beautiful & memorable experiences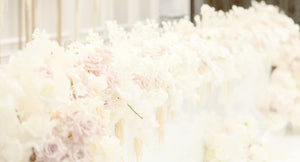 Internationally Acclaimed
Leading floral designer & creative stylist
WELCOME TO MELISSA D'CRUZ
Melissa D'Cruz is an internationally acclaimed floral designer and creative stylist.

With 30 years experience as a florist and stylist, Melissa is a highly sought after creative luxury floral designer within the wedding and events industry.
WHAT WE DO
CREATING BEAUTIFUL & MEMORABLE EXPERIENCES
We work closely with our client's brief to create unique show-stopping event installations to suit any theme and occasion.
MAKING DREAMS COME TRUE
CREATIVE DIRECTOR & PERFECTIONIST
Creative to the core, Melissa and her talented team are known for creating unique and whimsical large scale weddings – building florals and ceiling installations.
WHAT'S NEW! THE LOOK OF LUX
Introducing our finest collaboration with the leaders of hospitality, NAVARRA Venues.
Combining Melissa's over 30 years experience in the floral and event styling industry, with NAVARRA's over 45 years in the hospitality, this amalgamation of incredible talent and service is exclusively on offer to our clients.
Our Collaboration with Studio 10
Melissa D'Cruz has collaborated with Studio 10 during the Melbourne Cup Carnival to show everyone how to go all-out with styling an at-home event!
I honestly cannot piece the correct words that hold enough value in order to express my gratitude, my amazement, my joy , my absolute relief and most of all my love for you all.

With all my heart and soul thank you so much you guys are by far my favourite wedding family throughout our whole wedding journey. Your execution of my wedding vision was second to none 

Thank you for being so patient and for helping me and for always smiling.

Charline
Melissa and the team are the most friendliness people I have ever met in this industry. Their attention to every detail was like no other. No request was impossible, even last minute ones and all delivered with smiles on their faces. The kindest souls and just very good people. Highly recommend for absolutely any occasion.

Jasmin El-Nasser
You and the team went above and beyond and up until now, people still comment on how beautiful the floral designs and set-up was! That's true testimony to the beauty and love you and the team brought to our wedding day!

Samantha
CONTACT US
Book your consultation & design session